Literally, I had just joined Gilt Groupe (thanks Harrison Cheairs) and not a few minutes later I get an email saying Alexander McQueen killed himself. Bryant Park is happening RIGHT NOW, and Mcqueen was about to unveil his newest collection in Paris. Full disclosure: I'm not a label whore, I normally wear the same pants every day and probably only have a few concert T's in rotation in any given month. However, I do watch Project Runway and will critique someone's look at a party, if indeed someone is trying to rock a look. But why? Why do I, and a lot of other people fucking care about fashion?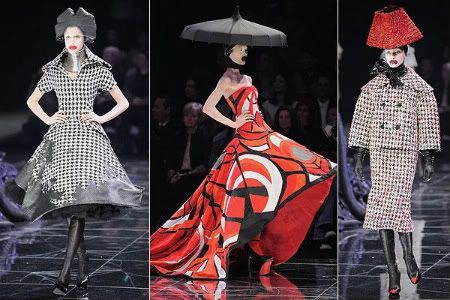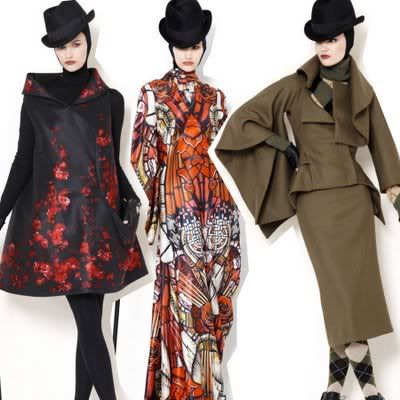 The Onion A.V. Club had a great interview with Parker Posey the other week, and they asked her about fashion. She said, "…fashion is very popular now. Really overly popular. It's like New Age music in the '80s, or art. And then independent film. Now everyone's a fashion designer. It's had a big effect in New York, in our culture. I was just doing an interview with a girl who's 25, and she says that everyone she knows is a fashion designer. She's like, "Where do you get your clothes?" Why do they ask that? Everyone's asking that. You go to these things and people always want to know what you're wearing, instead of what you're reading, or what you're thinking." I couldn't agree more with Posey — it's a trend, most "designers" are talentless and her experience is the result of vapid people having nothing to talk about. The fashion industry is one of the major sources of low self-esteem, the only reason sweat shops exist, and probably the biggest cause of general preoccupation with aesthetics over larger world issues–I love that jacket but what about Haiti?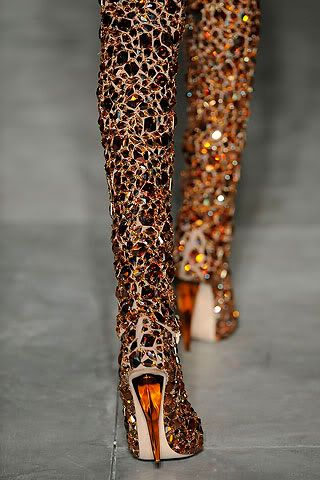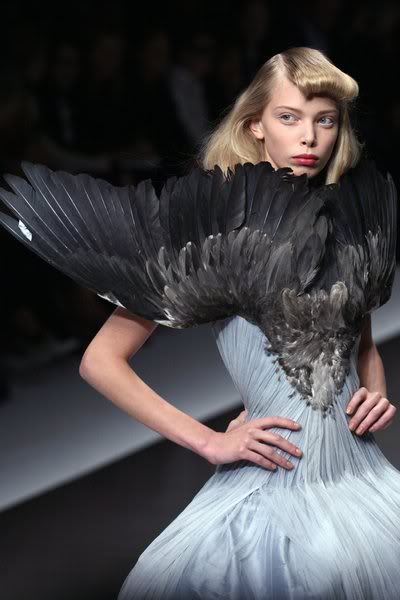 This is a time when you can totally throw a cliché on the table and avoid silent grumbles: "Fashion is art." Or rather, it can be. I don't see art at the stores I shop at or at the bars I go to – functional cloth is indispensible and most people just try to be comfortable. But when you dig a little into all the fuss, the moments of heightened expression that are rare in all forms of art can be found in fashion. Chances are, when you find that moment on a runway, you are looking at something designed by Alexander McQueen. His fashions aren't clothes. They are glimpses into dreams — they can terrify or comfort and succeed in transporting you to another time and place without being a costume. BUT it wouldn't be you dressed as someone else or teleporting to another era or planet. No, trying to do that with a McQueen design would be like throwing a dour smirk and thinking "I'm the Mona Lisa." His collections embody the mood of an artist, and each one was a gallery opening. Alexander McQueen's work is why we care about fashion because it's not about what we're wearing, it's about what we're feeling. His death has not yet been absorbed, by the industry or history.