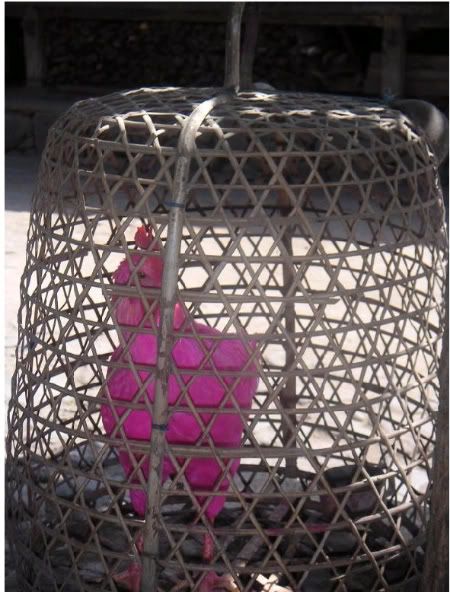 So yeah. It's been a minute. There are several reasons for this, and I'm going to try to be as complete and as candid as possible.
I've been struggling with this here blog. Not because I'm flailing on its mission, no. I still believe in the power of outness and visibility, and TPR has for 7 years, been a vehicle for me to celebrate those people who are active members of our LGBTQ community. However, I have been doing some pretty intense reassessment of TPR's cultural value – both in the face of a changing media landscape and a personal wish to DO MORE. When Think Pink started as a radio program, and then transitioned into a blog, it was taking the road that Larry Bob from Holy Tit Clamps and JD Doyle from Queer Music Heritage have taken, and I think I did a pretty good job. The people who make art and talk openly about their queerness to the media have always been and will continue to be an inspiration. Maybe it's a  refining of the pallet, maybe it's a widening of my lense, I'm not sure, but taken within the context of a blog that exclusively covers queer artists, activists, performers and celebrities, I'm running out of things to say. The importance of these people and things has not run out, and I'm still interested in writing about them, but after 7 years, how many times can I get excited about the new Magnetic Fields record or developments in JD Samson's post-Le Tigre career in written form? Besides not wanting to echo what all the other blogs are covering, that's just not a complete picture of the things that are positively affecting the world and the things that need more press.
Music
I'm a founding Board Member of The Chicago Independent Radio Project, and in the short time since we launched, I've discovered so much great music. More importantly, I realized that even after all this time, my love affair with sound has only gotten more turbulent and dramatic, and I want to shout about it. I have a good amount of experience interviewing queer musicians, but I want to talk to ALL purveyors of melody. A music-maker's  way of life is so unique, and right now they are one of the most fucked of all groups struggling with new media and distribution of product. I'm fixin' to get personal. My CHIRP show is called "Walk of Shame'", and you can hear me spin rock, dance and classic hits every Sunday, 12pm-3pm, Central Standard time. You can stream the broadcast then and any ol' time at chirpradio.org
Performance
I don't mean concerts. I mean performance art. I've already started covering it a little bit, but again, queer performers are a small amount of an already tiny sub-culture. I've WEPT and given standing ovations to pieces and then NOT mentioned them here because of mission-exclusivity, and I don't want to do that anymore. Not since music has an artistic genre moved me in such a way, and it's audience is small. I want to help grow that audience.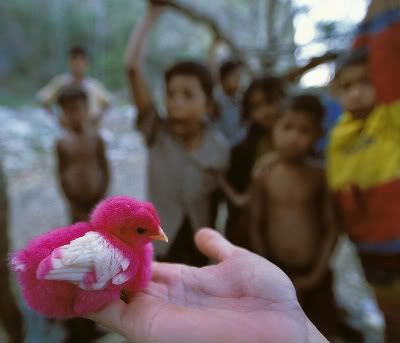 Humanism
I grew up Catholic, and abandoned that pretty quickly as a young adult. I've dabbled in Buddhism, and tried to mine for divine protection when on an airplane that's taking off. But it wasn't until I started reading Good Without God by Greg Epstein that I realized that I'm a Humanist. If you don't know what is it, I can briefly summarize it as a belief that people can and are willing to live their life seeking courage, dignity, wisdom and justice. Humanism uses science and empirical evidence as a starting point for social progress, and even though it is not a religion, it does not denounce or otherwise dismiss faith-based groups as worthless. Humanist theory actively provides a language and a context for talking about what you do believe in, rather than simple negative statements about what don't identify with. I'm finding most of my atheist and agnostic friends are actually Humanists, and they just don't know it. Presently, I'm engaged in an effort to create a new community in Chicago and will be talking about it in this space. TPR has always been about creating change, but from this point on it will involve more than just music or my beloved community of queers. It'll involve everyone on the planet. I love this place, and I want to help save it from ruin.
My name is Erik Roldan and I'm going to use it
I blog for BUTT Magazine. I DJ independently and also for Cage and Aquarium Productions. I'm in the process of co-founding a Secular Humanist group with Non Prophet Status. I'm co-writing and co-directing a short film as a pilot for a queer soap opera called 'Andersonville' with Daniel Zox. I'm talking to friends about starting different types of events from dance parties to dance competitions.  I am on the programming committee and head up social media for CHIRP, and the super exclusive article I wrote about WOXY is just the beginning of my interest in capital J journalism. I've done live DJ-ing as sound scores for local modern dance companies and also produce and edit my own interview podcasts. Think Pink Radio is going to live on, but it's not going to be all that I do. Or, rather, it hasn't been, not for a long time. My need to have my identity linked to TPR has been replaced by the forehead slap realization that it's just plain limiting to try and tie everything I do to this space. I'll try to link to all my stuff here as a home base, but I don't have an internal requirement for it anymore.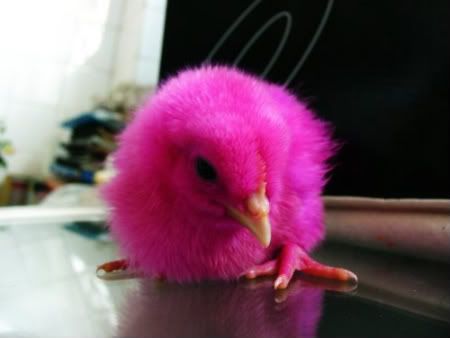 I'm a total dork
I like puns and kittens and chickens, and I think abbrevs are adorb. WATCH OUT.
FYI, I don't want to have an online diary, the thought of re-fashioning my blog as a Live Journal is so early-oughts and this is a forward-momentum purge. This can and will change over more time. But there are a few things that I want to explicitly identify as new and improved, NOW WITH MORE SWEET CLUSTERS. Think Pink Radio has changed and it's going to be better than ever.