Harrison Cheairs's Best of 2009
December 25, 2009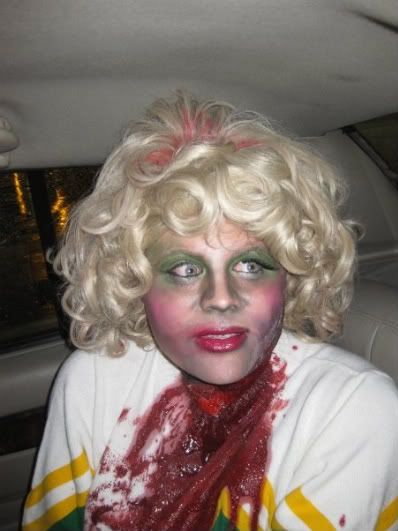 Harrison Cheairs is a fashion designer living and working in Chicago. You can find him out on the town dressed up for special occasions and this is his first time blogging for TPR.
This American Life: Episode 374 "Somewhere Out There—Act 2: Tom Girls" (story starts @ minute 29)
This story is sooooo many things: Heartbreaking, Uplifting, Beautifully-Amazing! I wish I was half as brave in my adult-life as these kids are in their adolescence….
MICHAEL JACKSON THRILLER ZOMBIE WALK!
Um, HI: this is the best thing that came out of the death of MJ, and it was UNREAL! Cities around the world, Michael Jackson's HITS, 1000 people (in Chicago at least), "Thriller" choreography, and ZOMBIES taking over the streets!!!!!! So, who's dying next year!?
GILTMAN
So, have you heard of Gilt Groupe? No? Where have you BEEN?!!
So Gilt, an invitation only shopping site that specializes in higher end merch at ridiculously affordable prices (and all IN SEASON!!!!), technically debuted last year, but 2009 brought the launch of GILTMAN, a site dedicated completely to the fashionable man whose pockets are not as deep as his taste level.
You'll have to see it to believe it! I invite you. OH- and consider that credit I receive if you make a purchase, my finder's fee for introducing you to a site sooooooo AMAZING! AND there is an iPhone app!
This has nothing really to do with the year 2009. No popular TV series or Movie made it popular, nor did a Major/Minor celebrity endorse them, but I was OBSESSED!! So much so, that I stopped drinking for a month because of over indulgence!!
MUSIC
So, I loved a lot this year but I've limited this list down to 10 songs I listen to almost daily, equally split between male and female leads, and these are in NO order either:
I'm a Pilot – Fanfarlo
Marrow – St. Vincent
11th Dimension – Julian Casablancas
Antonia Jane – Lightning Dust
Home – Edward Sharpe and the Magnetic Zeros
All is Love – Karen O and the Kids
Furr – Blitzen Trapper
Epiliepsy is Dancing – Antony and the Johnsons
While You Wait for the Others – Grizzly Bear
French Navy – Camera Obscura
(Dear readers: I am aware of the lack of musical diversity on this list… I lived/loved in a moody nest in 2009.)
MARIOS SCHWAB 3D TEXTILE PRINT
This is most amazing!!!!! I love technology and fashion- and this print is a beautiful mix of both!
GREY GARDENS – the movie not the documentary
If you haven't seen this… you've missed something magical.
Delicious hors d'oeuvres served at a Freemans NYC : Prunes stuffed with Blue Cheese wrapped in Bacon!!
So Terry Gross interviewing Tracy Morgan expecting funny and got the opposite… I LOVE it!
MCQEEN LOBSTER SHOES — I want a pair to wear EVERYDAY!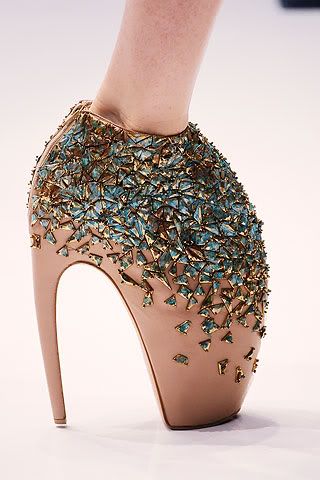 4 comments